The Purrfect Sitter Home and Pet Sitting Salem Oregon
The Purrfect Sitter Home and Pet Sitting Salem Oregon
My Rates
Daily In-Home Visits
Once-a-day in-home visit includes:

Feeding and fresh water
Litter scooping/waste removal
Lots of play time and exercise
Leash walk (for dogs)
Administering medication
Grooming

$20 for one visit daily – up to one hour
$30 for two visits daily – additional 30 minutes
$35 for one 2 hour visit
2+ hour visit: additional $5 per half hourFor any of the above, there is a mileage surcharge of $10 daily for clients who live 10+ miles one-way from my home.

The rates above include the following care for your home:

Mail & papers brought in
Blinds/shades rotated
Watering inside and out
Garbage/recycling to and from the curb
Overnight stay in your home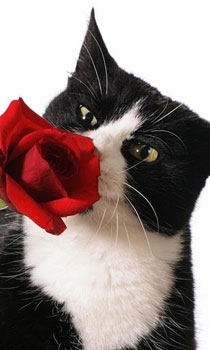 Overnight stay in your home
The overnight visit includes feeding both the AM and PM meal, as well as lots of cuddling and love. If I'm caring for your dog, additional walks and play time are included.
$45 – $50 (depending on # of pets and requirements) overnight visit, plus mileage surcharge if applicable. A discount may be given for stays of 7 days or longer – please ask.
For any of the above I do require a free in-home consultation. For appointments, special requests or rates, please contact Lynn Albright at
Email: lynn@thepurrfectsitter.com or call 805-320-8152.
Click here for a New Client Form – (please fill it out prior to our meeting).